How does it work?
Crowdfunding for real estate
Tessin is a service for those who want to place capital directly in real estate without any complicated fee structures and intermediaries. In Tessin, investors, along with others, invest in different types of real estate projects and at the same time receive a good return on their capital.
Read more
Our story
Many real estate projects cannot be launched due to lack of funding, and at the same time interest rates are at a historical low, which leads investors with capital to invest to seek out alternative investments in order to gain a higher rate of return. Hence, Tessin was founded as Sweden's first crowdfunding service connecting real estate projects with invested capital.
Tessin Nordic AB was founded by Jonas Björkman, Erik Nordin, and Niels Bosma in 2014. Jonas has specialized in financing new start-up companies and projects, Erik has an established background as a lawyer who has practiced law in reputable agencies, and Niels has several years of experience in the IT industry. Together, they have several years of experience in property related transactions and capital-raisings.
We borrowed our name from the geniuses in the Tessin family, who with their grand visions and impressive creativity changed Stockholm's cityscape and Sweden's architecture forever. Buildings such as Stockholm's castle, Drottningholm, Kalmar Cathedral, and the Wrangles Palace today constitute important cornerstones of our Swedish community building. With Tessin, we now want to enable more people to walk in the footsteps of Tessin and to help them make worthwhile contributions.
to be involved in property projects, make an impression on the cityscape, and get good returns on their capital.
We want to provide everyone with a chance to be a Tessin.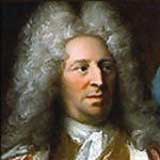 Its doubtful that any other architect has had more of an impact on Swedish history than Nicodemus Tessin the Younger.
- The National Property Board of Sweden