Tessin is Scandinavia's largest crowdfunding platform for real estate and is now looking for a financial consultant who can take on the responsibility of creating new business.
The company was formed in 2014 and already has an experienced team that is driven to change the finance and real estate industry. In simply a few short years, new technology has revolutionised most industries and now the real estate industry is also on the move. In the long term, Tessin will undoubtedly be an equally obvious financing partner as a bank.
The company is well-funded with partners such as Stronghold Invest (Newsec, Datscha and NIAM funds) and NFT Ventures (Bonnier News). Tessin continues to strengthen its organisation with driven and business focused employees in order to achieve the company's ambitious growth plan.
About the position
The position involves working in teams responsible for:
Contacting and meeting potential customers daily in the form of real estate companies, property developers, and similar operators.

Understanding and analyzing potential customers' business and needs in order to present financing proposals to decision-makers internally in Tessin.

To form a structured sales effort.

The entire project cycle - from initial contact to final follow-up.

Building and further developing long-term customer relations.

The is a full-time employment position, with placement at Tessin's office in central Stockholm.
Who are we looking for?
We are looking for applicants with the following:
2-5 years of experience in finance/real estate/banking and have worked with corporate customers.

Motivated and driven by doing business and creating satisfied customers, as well as working towards set goals.

Have a good knowledge and understanding of company financing.

Personally driven and independent.

Able to work independently.

Flexible and adaptable to a changing environment. Academic qualification is meritorious.
Submit your application to job@tessin.com with a brief description of why you think you are the right person for the role and include an attachment of your CV. Questions about the service can be addressed directly to our Transaction Manager, Magnus Nilsson.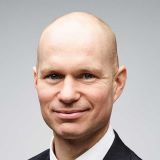 Magnus Nilsson
Transaction Manager